Of cutting rotors + cross-cutting knives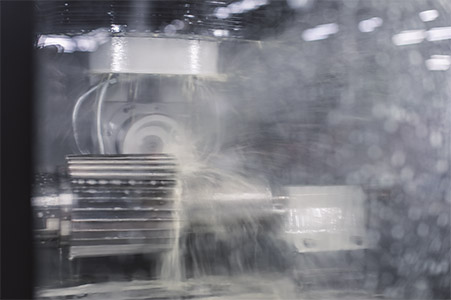 The re-grinding of cutting rotors and cross-cutting knives requires a great deal of know-how, employee experience,
and latest grinding machine.
Preservation of the original tooth geometry is decisive for cutting quality, service life and product security. Up to a diameter of 300mm and a length of 1,700mm in rotors,as well as a maximum length of 5,900mm in cross-cuttingknives, Schönenberger covers the market's entire grinding spectrum. An exact concentricity of the cutting rotors, and an exact flatness of the cross-cutting knife and recycling knife, are crucial for the adjustment of the cutting gap.
The Certificate of Quality issued following each grinding service performance underlines our high standards of reliability and competence.
Your benefits
/ Minimal reduction in diameter ensures many re-sharpening cycles
/ Preservation of the original tooth profile guarantees a proper cut
/ Higher quality standards due to well-trained personnel and quality inspection
/ Optimal Value