Recycling- +granulator knives
In industrial granulation, extreme forces are applied to the cutting tools. Wear- resistant materials with longer service life are the key here to improved profitability. In material quality, Schönenberger is a decisive step ahead.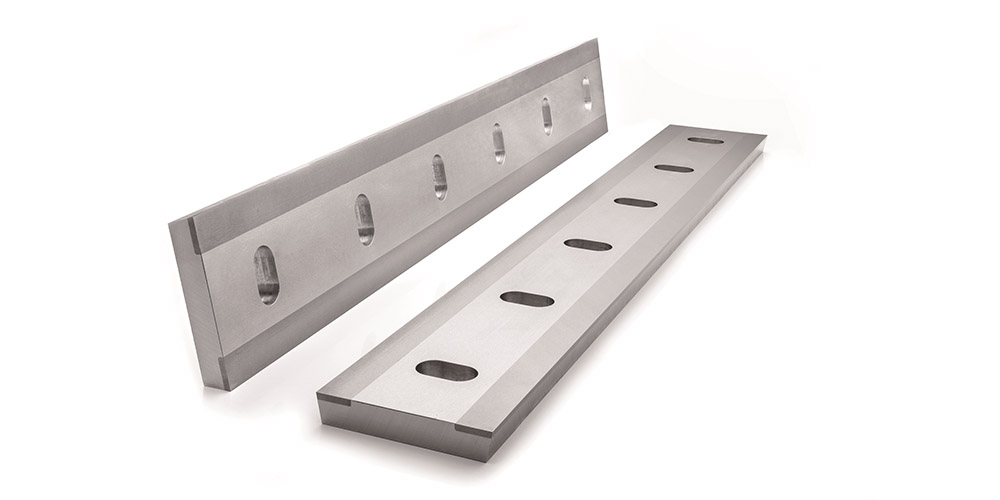 Thanks to our many years of experience and in close cooperation with machine manufacturers, we have succeeded in developing the concept of carbide knives which stand up even better to the extreme impact forces involved in the field of granulation. Nowadays, carbide blades are a clear leader in cutting performance in this sector.
Our HSS-, carbide- or APM knives are used in plastics production,plastics processing and in plastics recycling. Thanks to their extreme durability, they are ideal here for crushingor chopping up PET bottles, foil offcuts, PVC flooring offcuts, cellulose, thin-wall plastic cups and rubber.
Schoenberg's cemented carbide rotary and stationary tools are used in clean or indoor recycled pelletizers by Illig, Rapid, Hosokawa Alpine, Naichi (Hosokawa Alpine). Netzsch), Herbold, Getecha, Pallmann...

We are the original supplier of alloy knives for the above equipment.
Your benefits
- Higher resistance to wear achieves a six- to eightfold longer service life, for tungsten carbide as compared with traditional steel knives.
- Highest cutting performance means annual cost savings through a reduction in sharpening
- Reduced costs of changing knives through a decrease in machine down-time
- Higher productivity is guaranteed due no longer operating periods of the cutting mill
- Reduced power consumption because the carbide blades stay sharp for much longer