Film manufacturers have to be able to rely on the sharpness of their film blades without exception. LUTZ BLADES manufactures excellent blades for cutting e.g. PP, PE, PET, BOPP film, for metallised film such as capacitor film and barrier film that are not only sharp but also stay sharp for longer. Try them and see.
LUTZ film and foil slitting blades will offer you better performance and increased productivity for cutting the following materials:
LLDPE PP PVC HDPE metallised film
BOPET PA PET BOPP stretch film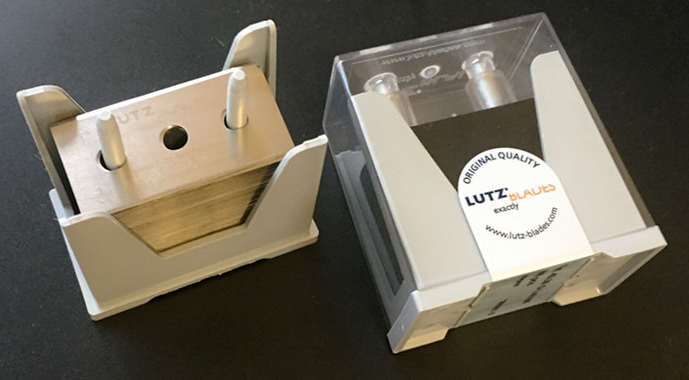 Our blades are designed to give superior cuts on machines like:
Windmoller & Holscher, Barmag, Bruckner, SML, Reifenhauser, Kampf, Starlinger and many others.